[UPDATE] 12-25-2019 10:25 am EST:  After thirteen years of cooking my own turkeys, most years one for Thanks Giving and one for Christmas, along with countless others reading my recipe and cooking for their families, it's time for an update.  When you get down to the bottom where the temperatures are discussed, make the following changes:
Big Green Egg Temperature:  You should be using a well calibrated thermometer and you will want to keep the egg between 225 degrees and 250 degrees.  If you have an unusually large bird, just cook longer.  Low and slow is better than cooking faster.  It will be a LOT juicier if you follow this advice.
Turkey Temperature: You should should pull the bird out when it reaches 160 degrees.  DO NOT let it get hotter than that.  If you do, you risk have the bird not being as moist as it should be.
You can know if you successfully cooked the bird by these two things happening.  First, you will be able to cut bit sized pieces out of any slice using the side of your fork.  Second, everyone who eats the turkey you prepared will say "this is the best turkey I ever ate!"
Enjoy and Merry Christmas!  -Carl Chapman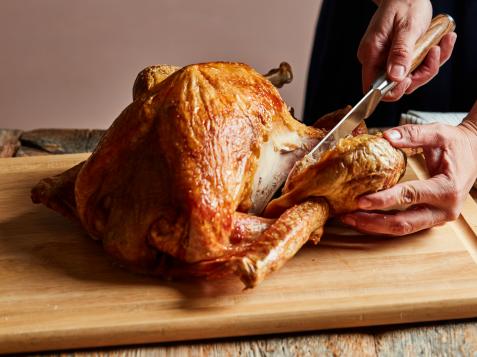 Yesterday I was caught up in the traditional Chapman Family Thanksgiving Day activities of preparing a delicious feast over which we could give thanks. OK, so there was some football watching involved, I admit it. But cooking a turkey the way we do takes just about all day. And for the fifth year in a row, the turkey came out incredibly delicious. So I decided that right here, in this post, I'm going to give away the secret. No charge, no donations, completely free. You may not get a chance to check out the process until next year if you are one of those once a year turkey eaters, but believe me, it will be well worth it.
Two essential elements in the process of cooking "the best turkey you ever ate" are the brining and the smoking. Brining to make the meat tender and juicy and smoking to lock in the flavor and keep the meat moist.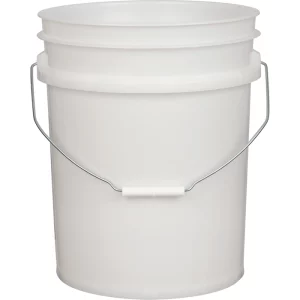 Carl Chapman's Brine Recipe
2 cups Kosher salt
3 cups brown sugar
1 lb honey
1 tablespoon Rosemary  (you can use fresh if you wish, about 10 sprigs)
Add salt to 5 quarts water and bring to a boil.
Add sugar.
Add honey (microwave honey at medium power to allow easy pouring out of container.)
Remove from heat when you are sure that everything has dissolved well.
Add Rosemary (crushing while adding.)
Allow to steep for 10 minutes.
Pour liquid into five gallon bucket lined with food grade plastic bag.
Add enough ice to bring water to room temperature (about 3/4 of standard fridge's ice bin.)
Place turkey in plastic bag.
Remove air from plastic bag and twist closed, making sure the turkey is covered.
You may wish to weigh the turkey down.
Leave turkey in brine 8 to 18 hours.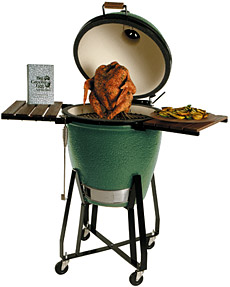 Cooking Instructions
Prepare fire in Big Green Egg and get to approx 400 degrees.
Add approx 1 lb of hickory chips (which have soaked in water overnight.)
Place turkey on vertical roaster in a round pan on grill.
Fill pan and keep filled with brine mixture for duration of cooking.
Maintain egg temperature at 275 – 300 degrees
Cook until breast is 165 to 170 degrees (5.5 hours to 7 hours depending upon temp and size of bird.)
Let turkey rest for 30 minutes before carving.
Enjoy!
PS – Our turkey this year was just over 29 lbs, deliciously cooked in 7 hours at 300 degrees.